Christmas Cards
Christmas is everyone's favorite time of year. The spirited music, Santa Clause, chopping down your own tree, shopping for Christmas gifts, and building a snowman just charges up the excitement! When I think about Christmas, I think about spending treasured time with the people I love and care for. I also ponder how much tradition is placed within Christmas. My family always makes a home cooked meals, watches Christmas movies, and sends Christmas cards to one another since we all live so far away.
Sometimes we fill our Christmas cards with little gifts and money. Other times the Christmas cards are covered and decorated with words from the heart. I believe the tradition of Christmas cards will never go away. Why? Simply because even though technology advances and cell phones can send text and make phone calls, we still decide to send Christmas cards each year. Not only are they a delight to receive in December, these little things called Christmas cards are a keepsake for the sentimental person. Find more Christmas cards 
www.charitygreetingcards.com.au/category/christmas-cards.html
When in some way or form can be all of us. I still keep cards from 7 years ago and look over them to reminisce the past. Technology can't replace memories. Christmas wouldn't be the traditional Christmas if Christmas cards stopped being sent. The fun of taking the family holiday shopping for decorations and picking up a Christmas card or two is irreplaceable. Seeing the scribbled words of excitement written by your daughter or granddaughter with love when you open the envelope is the heartwarming joy of a Christmas Card.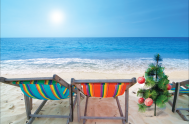 The way it shows that loves comes out to you from others around the globe on that special day shows the true power of these little cards. They don't take up space in your home like material gifts, but rather take up space in your heart. The warmth in your soul called love on Christmas Day.